I just returned from a fantastic family vacation at Generations Riviera Maya.
Generations Resorts by Karisma will provide unmatched personal service from booking to departure, beginning with an online advance selection to ensure that guests' personal dining preferences are immediately available upon arrival. Offering the ultimate in convenience, butler service will offer guests in-room check in, luggage unpacking services, and a complimentary steam of guests' first five pieces of clothing. Throughout guests' visit, personal and beach butlers attend to every aspect of the vacation so guests don't have to, including booking dinner reservations and spa treatments, serving family style meals in-suite, and delivering lunch, sunscreen and reading materials to the pool or beachside.
Offering unlimited all-inclusive nanny service, Generations Resorts by Karisma will allow parents to relax knowing that their little ones are in the caring hands of a team of certified childcare professionals. For children, Generations Resorts by Karisma will feature Eko Kids Clubs featuring supervised activities for kids aged 4 to 12 years showcasing fun and educational activities with an environmentally-friendly twist. Each kids club will include a movie area, craft station, library, gaming consoles, and more. For infants and toddlers, Baby Beach Lounges will provide a shady respite from the sun complete with toys and nanny service, so that adults can enjoy some quiet beach time.
Generations Riviera Maya is part of the Karisma Hotels brand and is a gourmet all-inclusive resort.  The food at these restaurants is top notch and some of the best all-inclusive food around.
The resort style has an art deco vibe.  Very stylish and a great layout.  Everything is very conveniently located.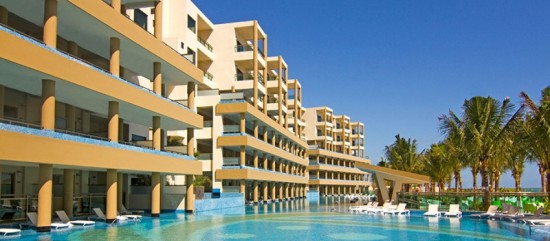 The restaurants:
Wine Kitchen: This restaurant is beautifully designed.  There are empty bottles of wine used as a wall and also a private room that seats up to 10.  The food is great and the portions are smaller allowing for multi-courses.  The Hearts of Palm soup was so simple but very tasty.  The fish was perfectly prepared.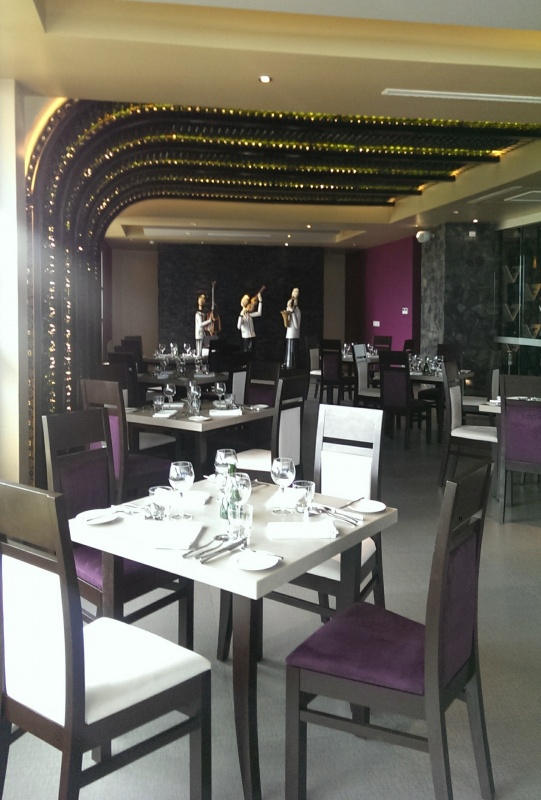 Jade (Asian): Hands down the best Asian food I have ever had in Mexico.  There is a sushi bar and small plates so you can try many different things.  I loved the spicy shrimp and the lobster fried rice.  They put half a lobster tail on the fried rice.  The chicken yakitori was juicy and flavorful.
Chef Market Buffet: Smaller than other resort buffets but very high quality and fresh food.  I actually really enjoyed having breakfast and lunch here because the kitchen did a great job of changing the dishes.  They have fresh seafood, meats out that you can have the chef grill for you.
Habb: Mediteranean restaurant with a fantastic roast chicken.  The decor is beautiful and reminds me of the Santorini with their whites and blues.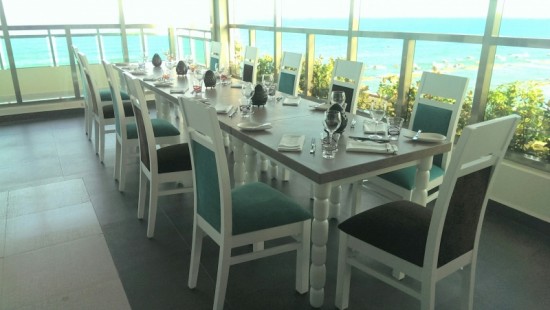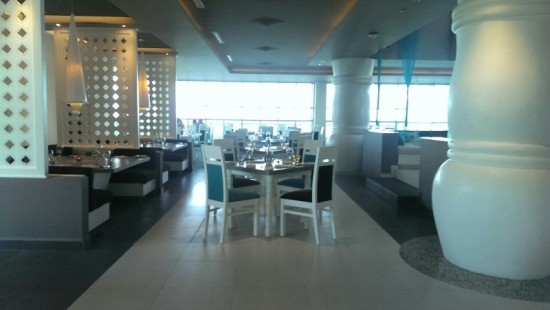 Eko Kids:  This kids club was smaller than other resorts but what they lack in size they make up in scheduled activities.  The girls that work her are great and had fun activities planned like: dance party, movie night, crafts, beadwork, rocket science, make your own boat, tie-dye.
Rooms are very spacious and the couches make great beds for kids. We were in an oceanfront one-bedroom swim-up suite.  This suite had a kitchenette with 2 refrigerators, 1.5 bathrooms, a separate living room where the kids slept and a full dining area.  You can arrange with your butler to have a full dinner set up brought to your room with 1-2 days notice.  A GREAT experience.
Here is the kitchenette in our room.
Here is the living area and dining area.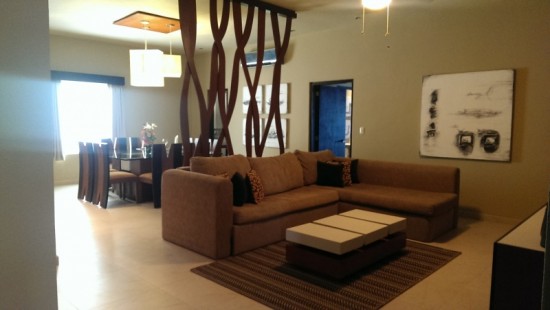 (pictured below is a regular suite NOT 1-bedroom)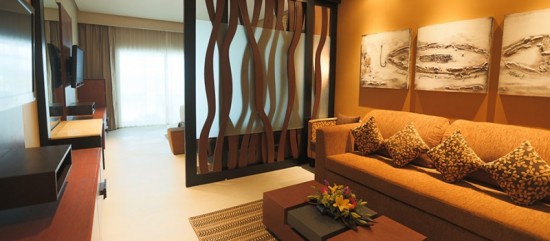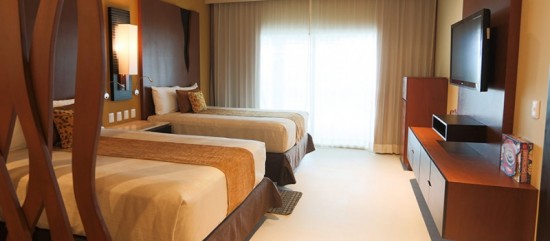 If you are interested in this property, we are Diamond Level 5 with Karisma Hotels so we have perks and amenities like upgrades, spa treatments, and private dinners that are not available to other agencies.
You can call us at (415) 839-7511 or email us at info@wrighttravelagency.com or use the contact us form here.