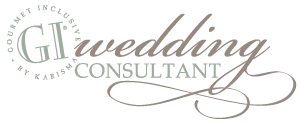 Use a Wright Travel Agency to book your Destination Wedding for perks and expertise that matter!  We have some exclusive wedding perks that other agencies are not offering.
Book Your Wedding and Travel Through Wright Travel: Whether you say "I Do" with your toes in the sand or on a rooftop overlooking the ocean, as long as you book your wedding through a Wright Travel Agency GI Wedding Consultant, you will receive the choice of one of three specially designed packages:
1. Welcome Cocktail Reception
Signature Cocktail
Beer, wine, soda
Gourmet Bites such as:
Caprese Bruchetta
Smoked Salmon & Cream Cheese Roulade
Caribbean Ceviche
Ratatouille vol au vent
Roast Beef on Mustard Brioche
max 50 people, $10 pp additional over 50
2. Caribe Photo $350 Package Credit
Receive a $350 credit to be applied towards any service provided by Caribe Photo. All photo services should be reserved through your GI Wedding Consultant.
www.caribephoto.com
3. Bride's Spa Package
Spa Manicure for Bride
Spa Pedicure for Bride
Manicure for one member of Bridal Party
Pedicure for one member of Bridal Party
Bride's Rehearsal make-up application
Bride's make-up application on Wedding Day
Bride's Rehearsal Hair Style
Bride's Hairstyle on Wedding Day
Book Your Wedding and 10 or more rooms through a group block with Wright Travel Agency: In addition to one of the packages above, if you book your wedding and travel arrangements through Wright Travel Agency, the bride and groom will get one upgrade.  If you book 10 or more rooms through a group block, we can offer one additional upgrade to another booking that is made through the block for a total of 2 rooms that will be upgraded COMPLIMENTARY * (Please see chart here for available upgrades.  These rooms may change at any time)
Book your wedding and 25 or more rooms at a Karisma Resort  through a group block with Wright Travel Agency: In addition to the incentives above you will also have an opportunity for more incentives (limited number of certificates so they are given out, first come/first served).  You get your choice of:
"Sweet" Upgrade (See upgrade list below.  The upgrade cannot go towards your room if you already have an upgrade but you can assign to another room in your group that is booked with WTA.)
Beachfront Candlelight Dinner
50 minute sky massage
This is in addition to other incentives we may negotiate for you, like free room with so many rooms booked, etc.
Because a destination wedding should be fun, not stressful, leave your event in the hands of our GI Wedding Consultant, who have gone through extensive destination wedding training, and are equipped with all the resources you need to make your special day seamless.
To get more information about booking your Karisma Wedding with a GI Wedding Consultant at Wright Travel Agency, you can contact us here: GI Wedding Consultant Information Request or email us!
Why Get Married at El Dorado Spa Resorts & Azul Hotels, by Karisma
• Voted the Best Boutique Hotel Chain by Travel Weekly Readers Choice Awards
• Only Gourmet Inclusive® hotel group in the world
• Beach and other ceremony locations to choose from
• Ceremonies available 7 days a week / 24 hours a day
• Free online bridal registry and wedding website
• Dedicated professional wedding department
• Never need to leave resort for anything related to the wedding, all services are brought to you
• Array of optional amenities and private events available to customize each wedding
• Bridal Suite available to get ready with the wedding party
• Beachfront Wedding Chapel
• Groom's Room
• In room mannequin with cover to display wedding dress
• Wedding group concierge
• Brides personal attendant
* The promotions above can be cancelled by the resort or agency at any time without warning.