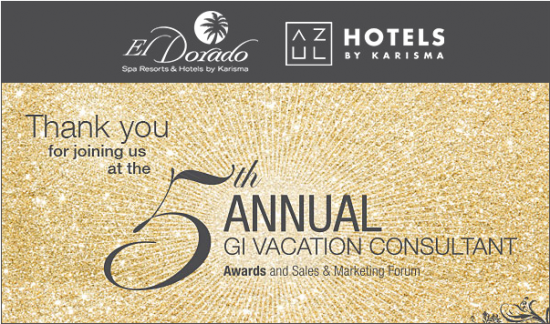 Wendy Hicks attended the Karisma Hotels GIVC Event for 2012.  This was the first year we were invited to Karisma Hotel's Marketing Forum and awards event that they put together for the top producers around that world.
The event ran from October 31-November 2, 2012 and some of the festivities included a costume party, Día de los Muertos Party (Day of the Dead), and the Gala Awards Event.
Since this was our first time at this event, we did not know what to expect but were blown away by the events planned.  Karisma Hotels really know how to throw a party!
We also were surprised to have won some top awards with Karisma Hotels.
We were honored with:
Best New GIVC in the Western US
GIVC top producers for Destination Weddings
2 Diamond GIVC

Kudos to our team for their hard work!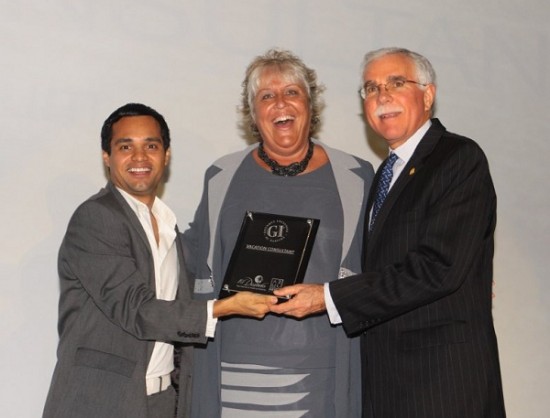 Wendy Hicks receiving one of the awards that was given to Wright Travel Agency (with Gilberto Machain from Karisma Hotels and Mandy Chomat, VP of Sales and Marketing for Karisma Hotels).